Hi everybody and welcome to the
Punky Scraps
blog hop!!! I am so excited to be part of this! So what is it all about? Well
Punky Scraps
is an amazing challenge blog encouraging you to play with your inks and paints and generally encouraging you to let go when you are Scrapbooking. They took a break back in May but they are now back better and stronger than ever before! Take part in their challenge and you could win amazing prizes including guest DT spots!!!
So let's start at, well, the start! For those of you who stumbled on here via this blog hop, my name is Emilie, I am French but have been living in the UK since end of 2004. I discovered Scrapbooking back in 2007 and never looked back! I love to create my own papers using inks and stamps and generally to be messy but in a tidy-ish kind of way, if that make sense lol... I hope that you can find here some inspiration!
For this blog hop I was asked to have a look back through some of my designs and share with you what I like about them! Let's start the fun!!!
This isn't my first layout but it is where I started to be happy with one of my designs! I love the misting!
Two cards I know but I just love them! It isn't clean-clean but it isn't overly grungy neither! I believe that in card making you need to keep it clean enough to make it work!
This layout was the big turning point! I realised that I could create an entire layout using only my stamps! And I love it!
Here is now a collections of layouts that I made this year and that I love! Enjoy!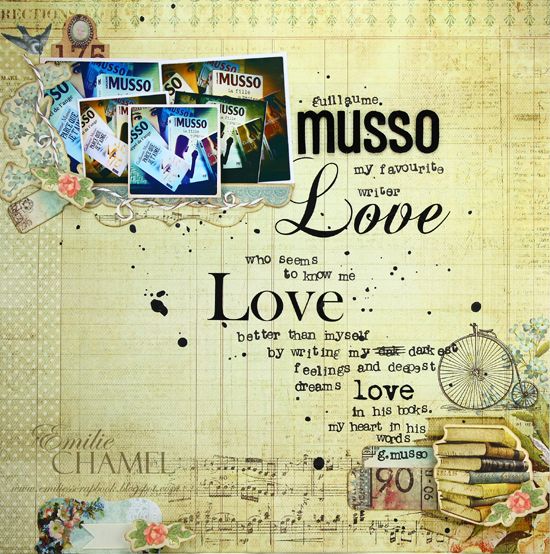 This one is only recent I know but it has to be my favourite one so far! I was able to let go with a colour combination I wouldn't have normally used! I loved all the technique used: stamping, layering, Inking, splashing but all still controlled!!! I love it!
So now it is time for you to follow the blog hop! Here is the list:
Have fun and I hope to see you around soon again!!!